Your New Year resolution to promise the best to your skin in here. The season is changing and so is the skincare routine. During winters the skin becomes dry and rough due to less moisture. So it is very much important for us to take care of our skincare routine. Today in this post we are going to talk about some cool products which will enhance your facial glow and will keep your hair dandruff free.
They offer FREE Shipping on all orders above Rs.250, which is updated time to time. You should consider the shipping rates shown at the time of check-out to be final. Yes, they offer Cash-On-Delivery at no additional charge which gives Dcraf an edge over other players in market. They ship the products within 3-4 working days of receiving the order. You can expect your shipment to arrive within 5-7 working days of placing the order. Here are our top-picks from Dcraf:->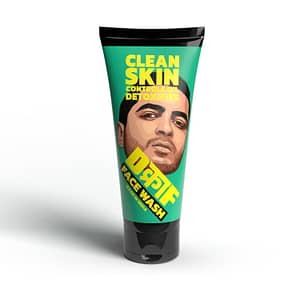 Key Ingredients
WITCH HAZEL
Relieves Inflammation
Tightens Pores
Controls Acne
WILLOW BARK EXTRACT
Powerful Antioxidant
Refines Pores
Evens Skin Tone
JOJOBA BEADS
Gentle Exfoliant
Removes Dead Skin
Moisturizing Properties
Detailed Benefits
No Paraben | No Sulphate
Dermatologically Tested
100% Cruelty Free | No Animal Testing
100% Vegan
Ayush Certified
Gives Healthy Skin
Thoroughly Hydrates
Nourishes
Simple to Use
Key Ingredients
SHEA BUTTER
Moisturizing
Anti-Inflammatory Properties
Softens Skin
RED ALGAE EXTRACT
Anti-Ageing Properties
Reduces Fine Lines and Wrinkles
Hydrating
TAGETES EXTRACT
Skin Healing Properties
Treats Cuts and Bruises
Increases Collagen Production
Face Scrub – 100gms
Gives Smooth Skin
Exfoliates Skin
Helps with Rejuvenation
Simple to Use
Key Ingredients
OAT KERNEL EXTRACT
Skin Healing Properties
Antioxidant
Removes Excess Oil from Pores
OLIVE LEAF EXTRACT
Anti-Inflammatory
Pore Cleansing
Softens Skin Texture
JOJOBA BEADS
Gentle Exfoliant
Removes Dead Skin
Moisturizes And Nourishes Skin
Provides UV Protection
Water Resistant
Non-Greasy Cream
Simple To Use
Key Ingredients
FERMENTED CARROT EXTRACT
Antioxidant
Skin Glow Booster
Anti-Inflammatory
LICORICE EXTRACT
Prevents Sun Damage
Brightens Skin Tone
Fades Skin Blemishes and Reduces Scars
SHEA BUTTER
Moisturizing
Hydrating
Softens Skin
Improves skin Texture
Men's care has been far too complicated for far too long. Most men don't like to worry about what ingredient does what and how it affects the skin but we still do like to look good.That's where DCRAF comes in. They've created products with the best ingredients and also source in the most responsible way.They won't brag about being paraben free or 100% vegan but they'd like you to know that we've got that covered.