With so many flooded TWS we give importance to the key brands in the market. Here comes just another breakthrough product from Next2Brand called "AirPods Pro" obviously this is not from Apple. But yeah, this is somewhat a similar product that looks exactly the same or you can call this as a copied/clone version.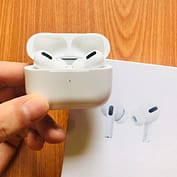 Though many other brands renowned brands just deliberately copy the design and stamp their trademarks on them. But we don't bother at all on the design because we want the product should be branded. But here is a catch, all the products available on the Next2Brand website are actually "copy" not the same as the original quality. But for this cheap price, you have to compromise on something. Especially, the quality will not be the same as the original one.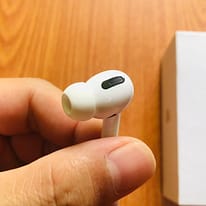 The box looks more or less like the same original Airpods box with other documentations. Box includes a user manual, set of Airpods, Airpods charging case, and the charging cable. The charging case on the front has a LED light similar to the one on the original AirPods Pro. Next2Brand website mentions up to 12 hours of music playback along with 1 hour of complete charging. These copy Airpods have touch functionalities for play/pause, etc. The charging case sports Wireless charging put of the box.
Also, Read –Benefits of Internet Marketing for your business
If you are a guy who wants to show-off high-end products to your friends and family then you should go ahead and get one directly from Next2Brand.com. If you have any questions about the product do let us know in the comments below we will try our level best to answer them in our review article.
*DISCLAIMER – We shall be telling you our experience with these AirPods Pro once it is in the house for review. We are not at all promoting any kind of fake products here. But this is just an opinion about the product with descriptions. All other features, charging speeds will be committed in our final verdict which is yet to be published.